Wonderful Indonesia through The Magic of Inspiring Illustration
Indonesia is indeed a country strengthen by diversity and blessed with colorful splendor. With thousands of islands studded along the horizon, Indonesia is indeed a tropical paradise for any travelers. Come enjoy the scenic color of Indonesia, through the talented skills of inspiring illustrators that brings you not only a dreamy depiction of Wonderful Indonesia, but also a memorable visual to spur your curiosity to come visit soon and enjoy its true magic!
1 | Bali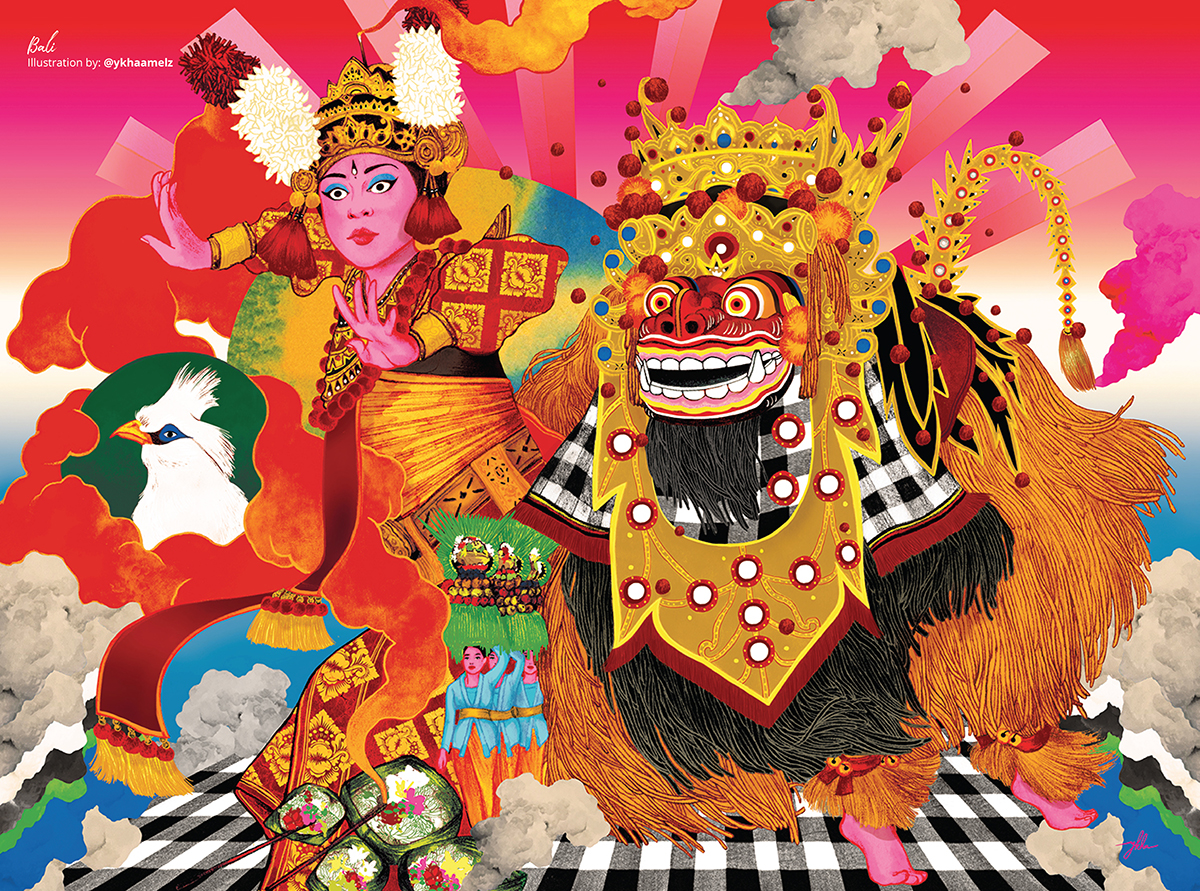 A Glance of Elegance Wrapped in Festivity and Majesty
The Island of Gods, a place to witness magical things happened. From the exquisite flower-petal offerings placed all around the corner to the processions of myriad celebrations, almost everything has spiritual meaning. It is a sanctuary where mesmerizing nature intertwined with the festivity of divine culture. Graceful yet dynamics. Every movement in this paradise sparks wisdom and enigma. Majestic and poetic at the same time. They bring stories from the ancestors. An authentic conception passed through generations.
2 | Bandung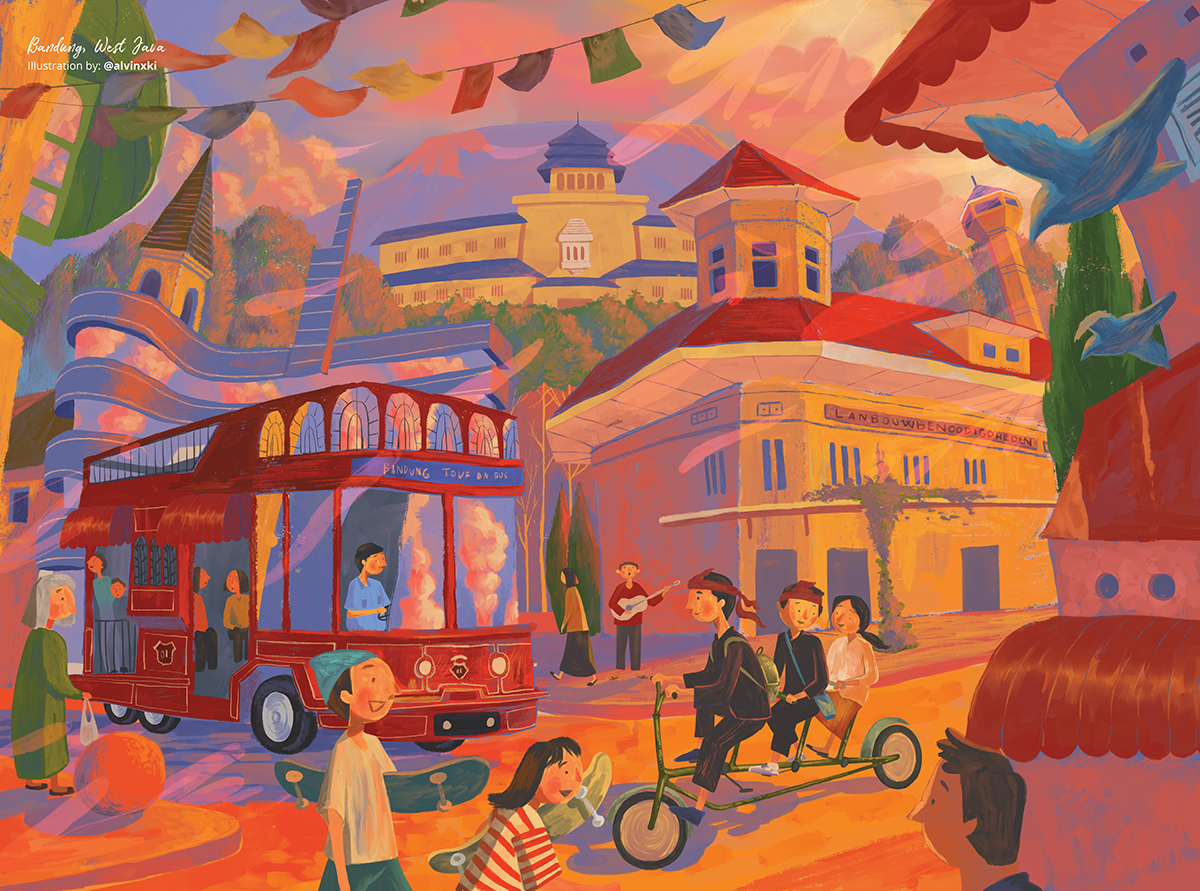 A Beautifully Breathtaking City Surrounded by Tremendous History
Beautiful yet sentimental feelings burst into the atmosphere. A city full of nostalgic sense, it is. Not because of the memory that lingers or attached to the places, but because it is a land abundance in historical discoveries. Magical as it may seem. Majestic heritages spread all over the city. Many of them are revived and stand gracefully with their new souls. Completed with the slow-paced feels and the breeziness that always spark, everything is enjoyably harmonious in Bandung.
3 | Lake Toba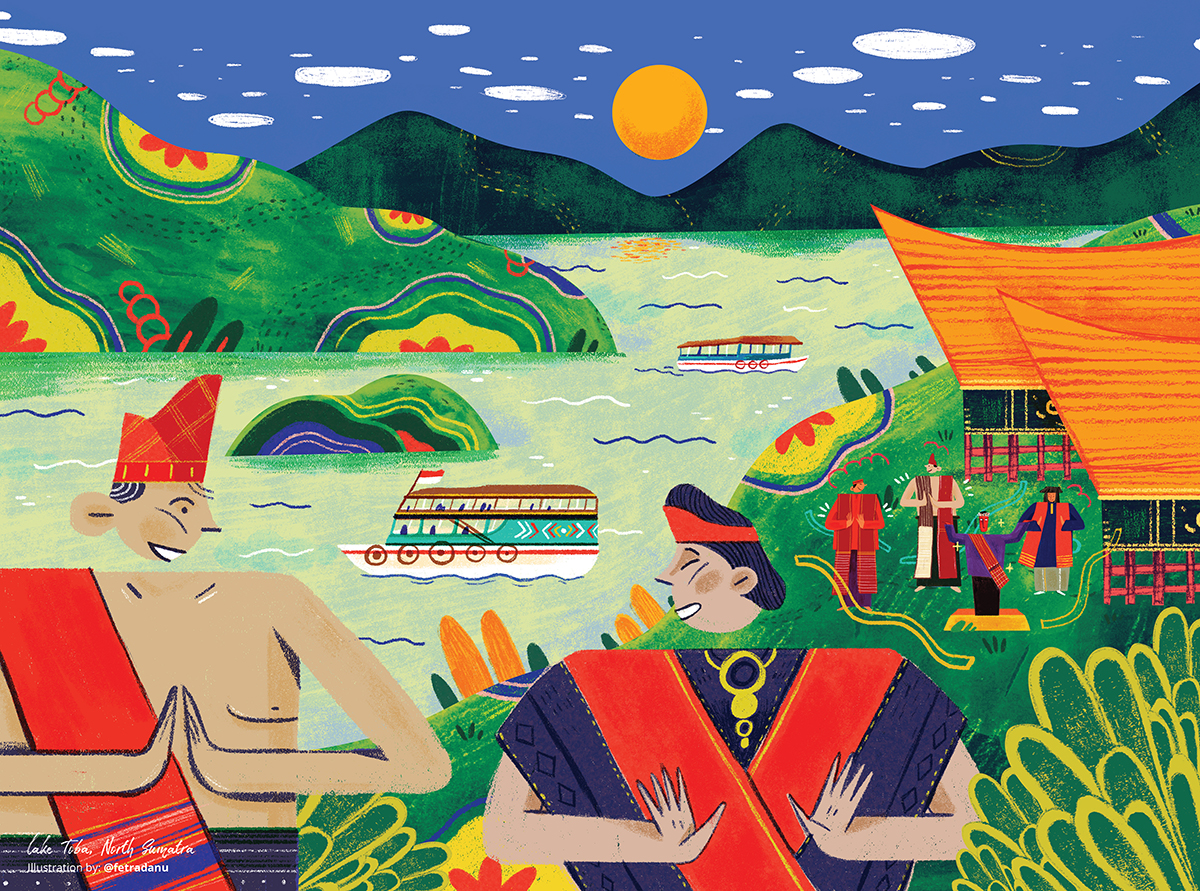 Image by @fetradanu
Marvelous Culture and Grandiose Nature Encapsulated
It is an enormous crater lake that becomes one of the most spectacular natural wonders of the world. Incredibly unique it is, there's an island that settled in the middle, named Samosir. The Lake Toba also acts as the cultural center of the Batak tribe, as well as the home to the indigenous of North Sumatra. It is a marvelous destination to witness a magnificent panorama of the picturesque mountains set against the lake.
4 | Riau Islands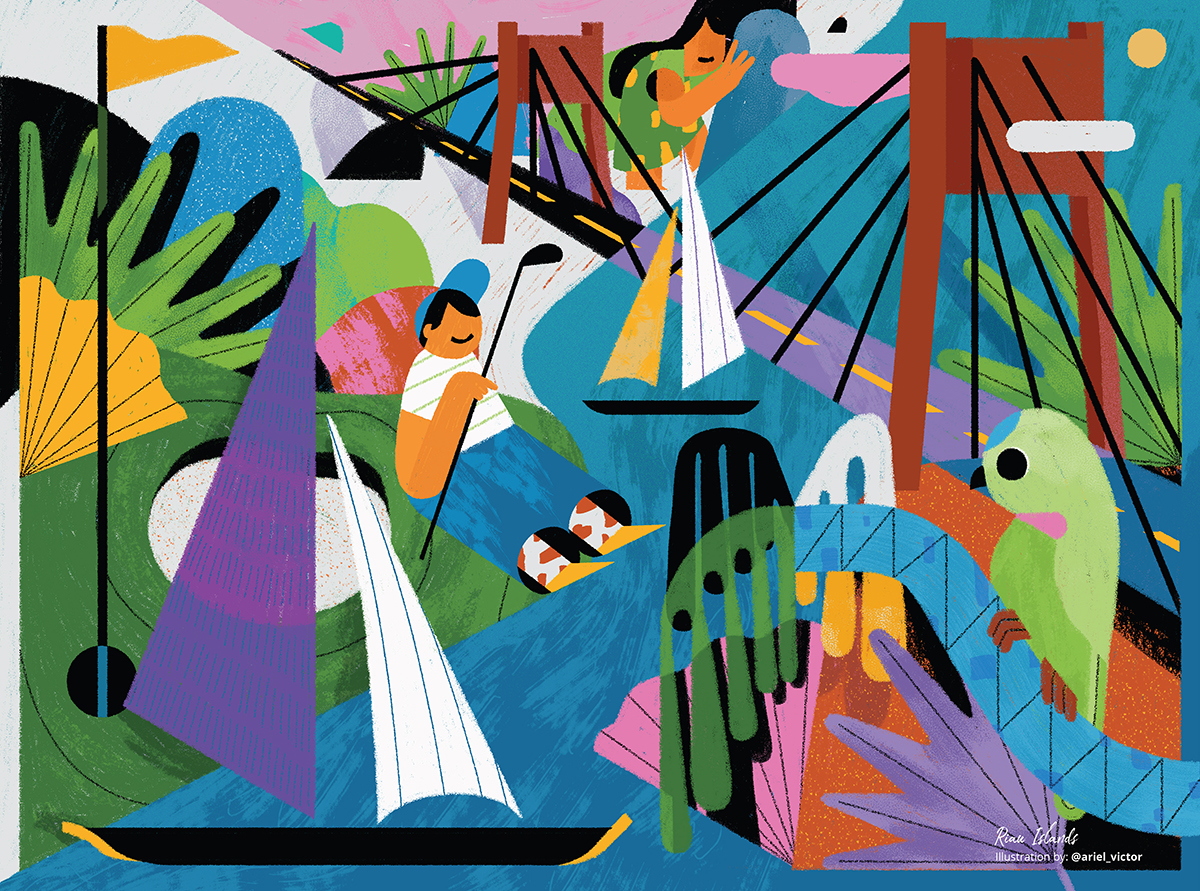 Image by Ariel_victor
The Paradise of a Whole New Lavish Indulgence
Fresh. Everything's looking crisp and natural. Well, would you believe if actually, this divine landscape is unnatural? Indeed it is made by us, human, but nothing to worry nevertheless. The joy it brings will always be sincere and unaffected. It is a spectacular spot to play golf and enjoy other leisure activities amidst the extraordinary panorama. Besides, there are tons of natural elements incorporated, for sure. The birds chirping the harmony of nature is irreplaceable, giving us a sense of tranquility. The breezy wind that blows softly, sweeping away all of our burdens. Everything is hand in hand, intertwining the elements as a whole perfection.
5 | Wakatobi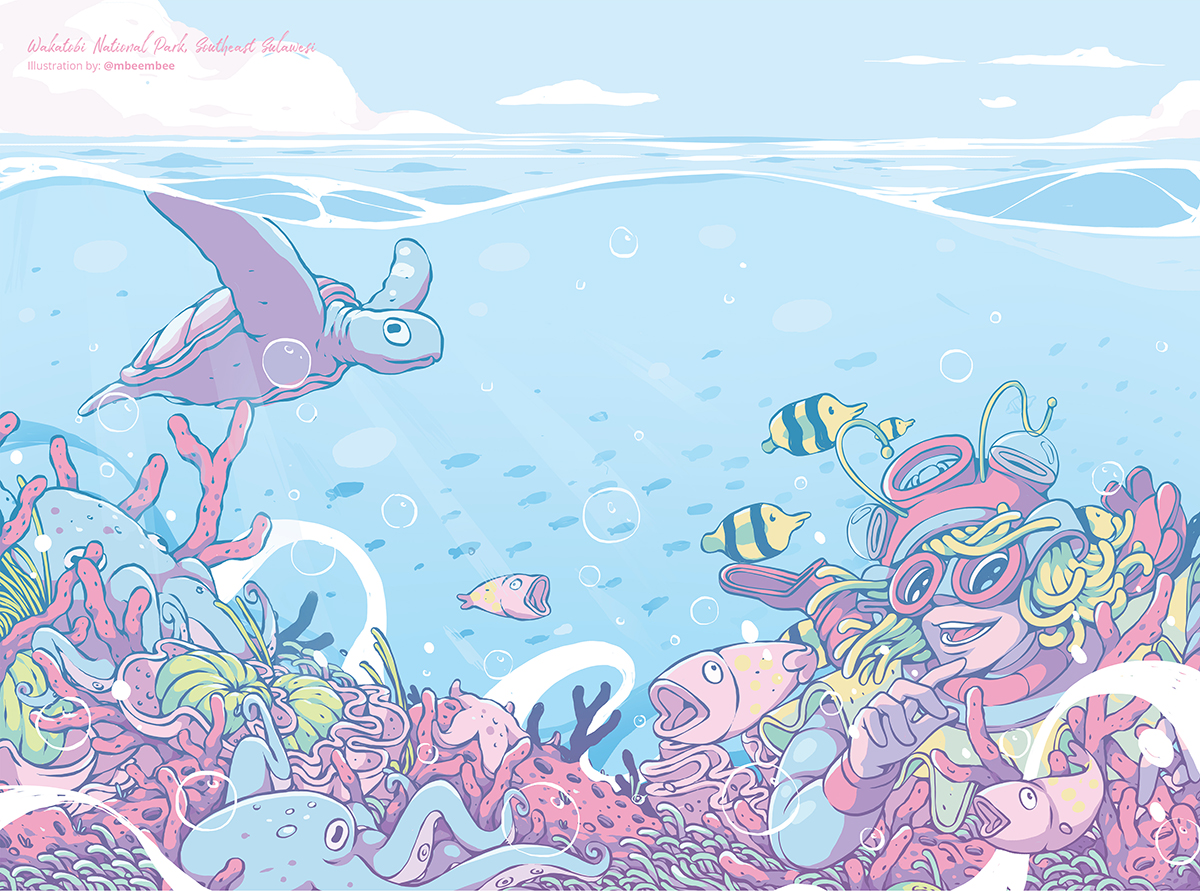 Image by @mbeembee
A Break in an Aquatic Paradise
Being known as the playground of turtles, colorful fishes, and other charming sea creatures, Wakatobi is a National Park, serves as a heavenly diving spot. The panorama under the horizon is purely divine. As it takes part as the Coral Triangle, the park is full of a wide variety of coral reef species. Remarkable, a diverse collection of beautiful living beings dancing joyfully, enhancing the charming scenery. They give us a sense of peacefulness and contentment amidst the mind-blowing natural landscapes. It is an extraordinary destination, perfected with the indigenous cultures.
6 | Tana Toraja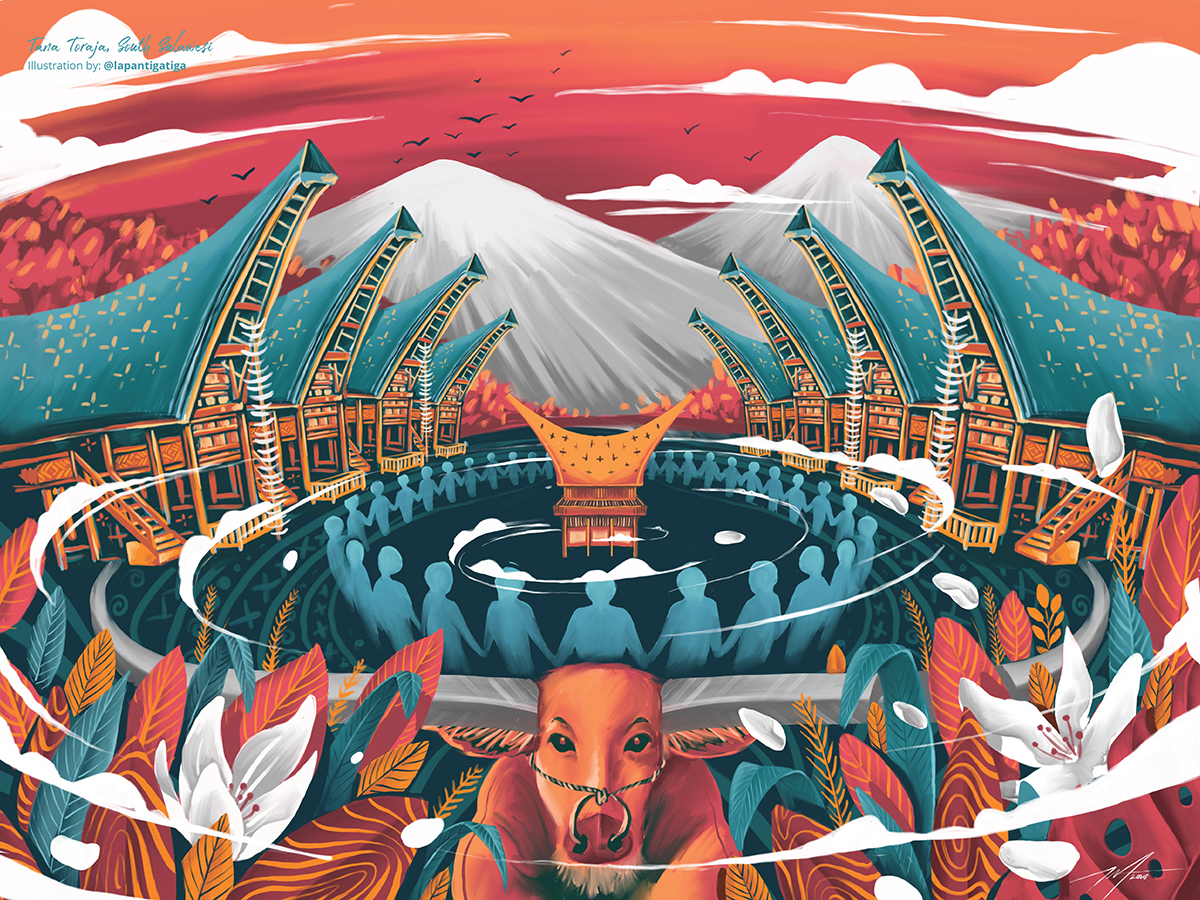 Image by @lapantigatiga
They Make Goodbye Seems Far from Melancholia
Tana Toraja is a landlocked regency beyond the towering mountains, famous for their lavish funeral ceremonies. A festive farewell it is. Nonetheless, it doesn't mean it's full of happiness. An end is always a new start. The entity is temporary, but the memory lives forever. Just like when we are visiting this cultural paradise. We go places, having new adventures. We explore the world, by physically moving or even by spiritually progressing. Gaining experience is a contextual thing, interlinked in every dimension.
7 | Lombok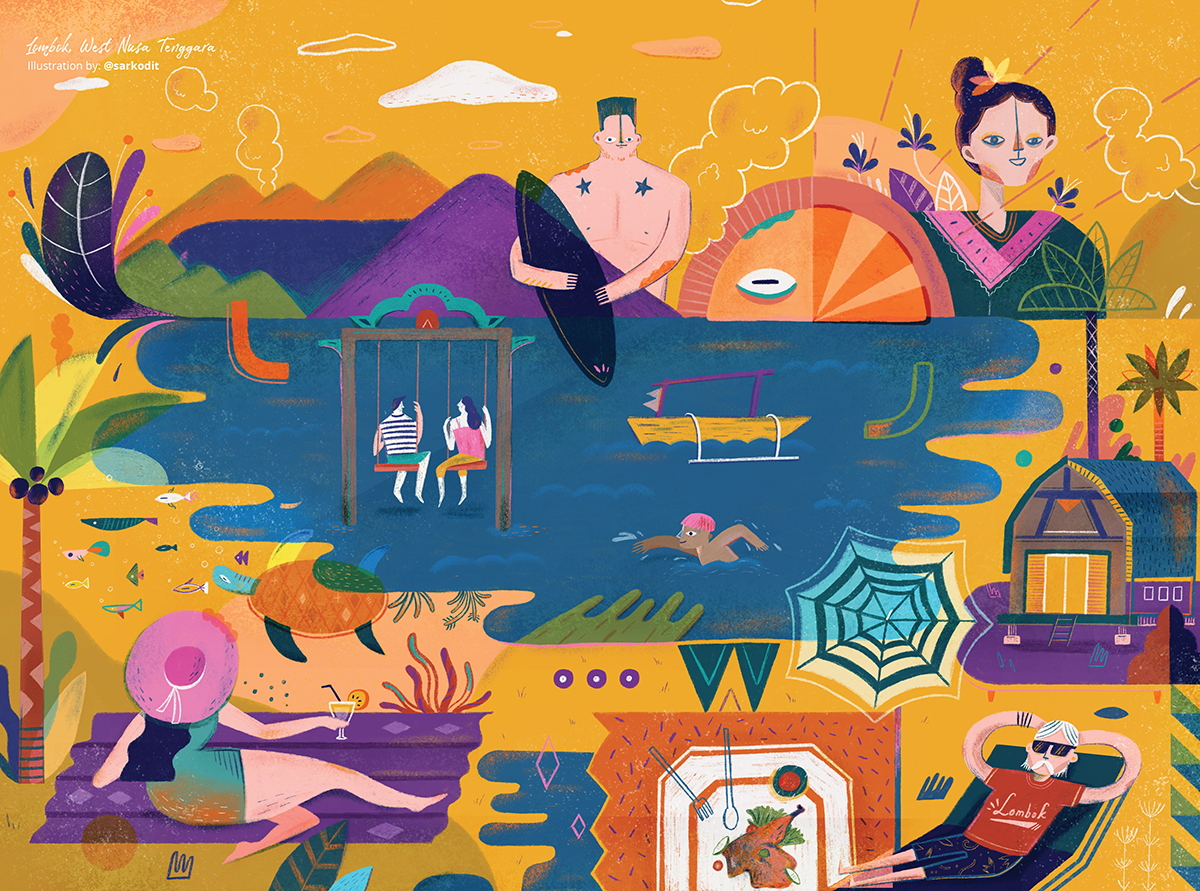 Image by @Sarkodit
A Complete Joyfulness of a Mesmerizing Paradise
A paradise rich in jaw-dropping natural landscapes, it is. The one-in-a-million cultural uniqueness has been surrounding the island since the dawn of civilization. It is the center of this province's leisurely activities. A heavenly destination where its nature and culture intertwined, resulting in an extraordinary treasure giving us a ton of unforgettable experiences like no other.
8 | Yogyakarta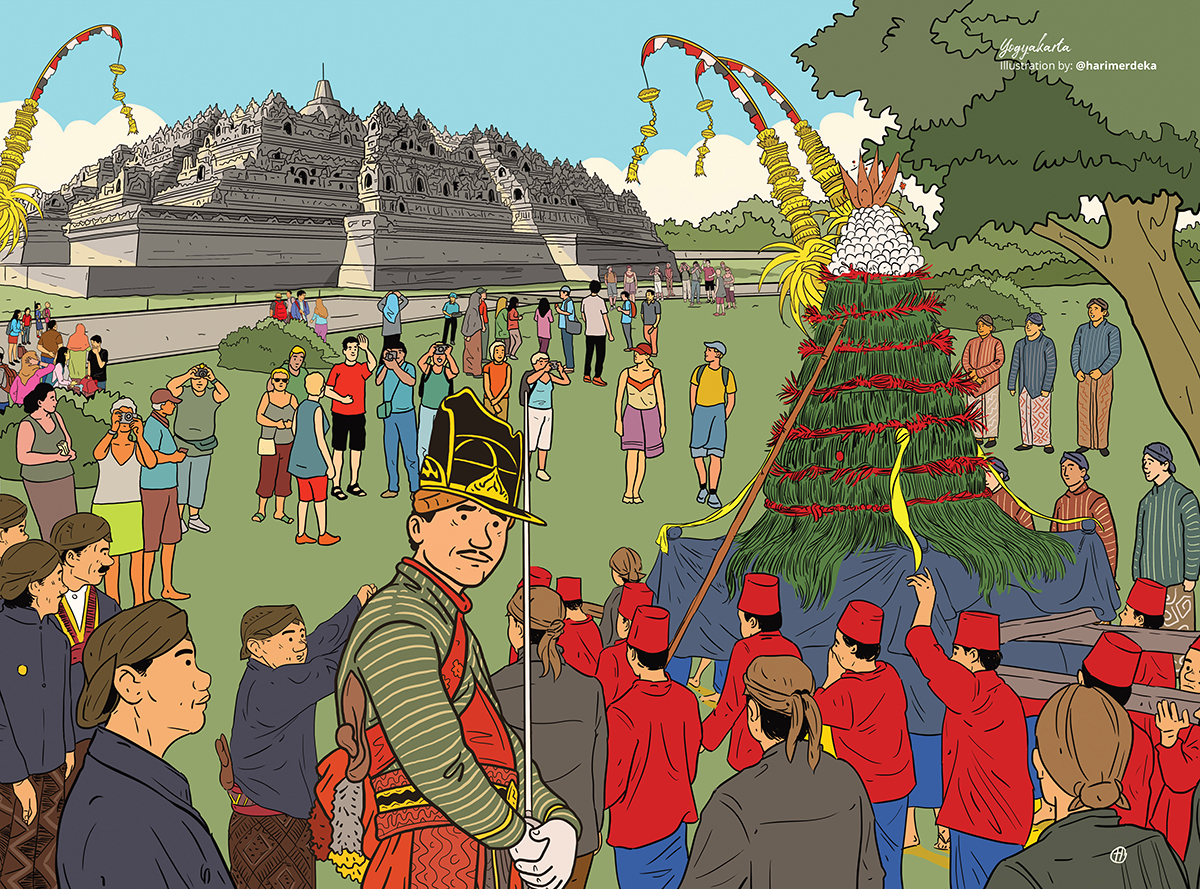 Image by @harimerdeka
A Festive Celebration that Touches All the Senses
It is a set of impressive details from majestic stories, sculpted in a massive amount of dedication. Constructed in cone-shaped rice, completed with a wide variety of delicious side dishes, it holds a very highly valued and sacred meaning behind it. Not just looking festive, it has a profound philosophy endlessly passed down from the ancestors through generations. No wonder it becomes one of the most popular symbols of celebration.
9 | Raja Ampat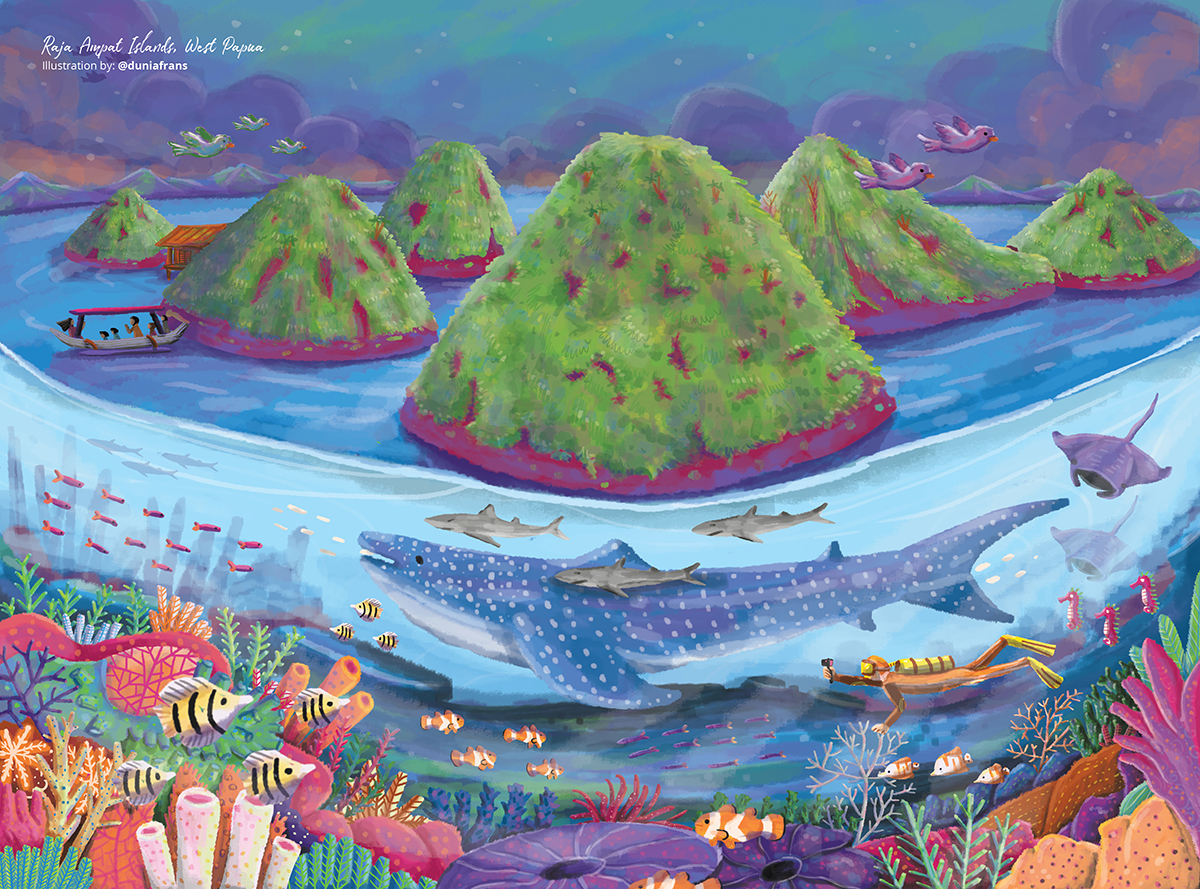 Image by @duniafrans
How Can We Spot the Details of this Spotless Paradise?
God is in the details, they said. That makes sense. Just like this heavenly archipelago, filled with surprises, as expected. Ever wonder how long it takes to trace each of its elements? Every part is hypnotizing, pampering all the senses. Encapsulated in the meticulousness of Mother Nature, it is such a marvelous home, away from home. A sanctuary we would never want to leave.
10 | Banyuwangi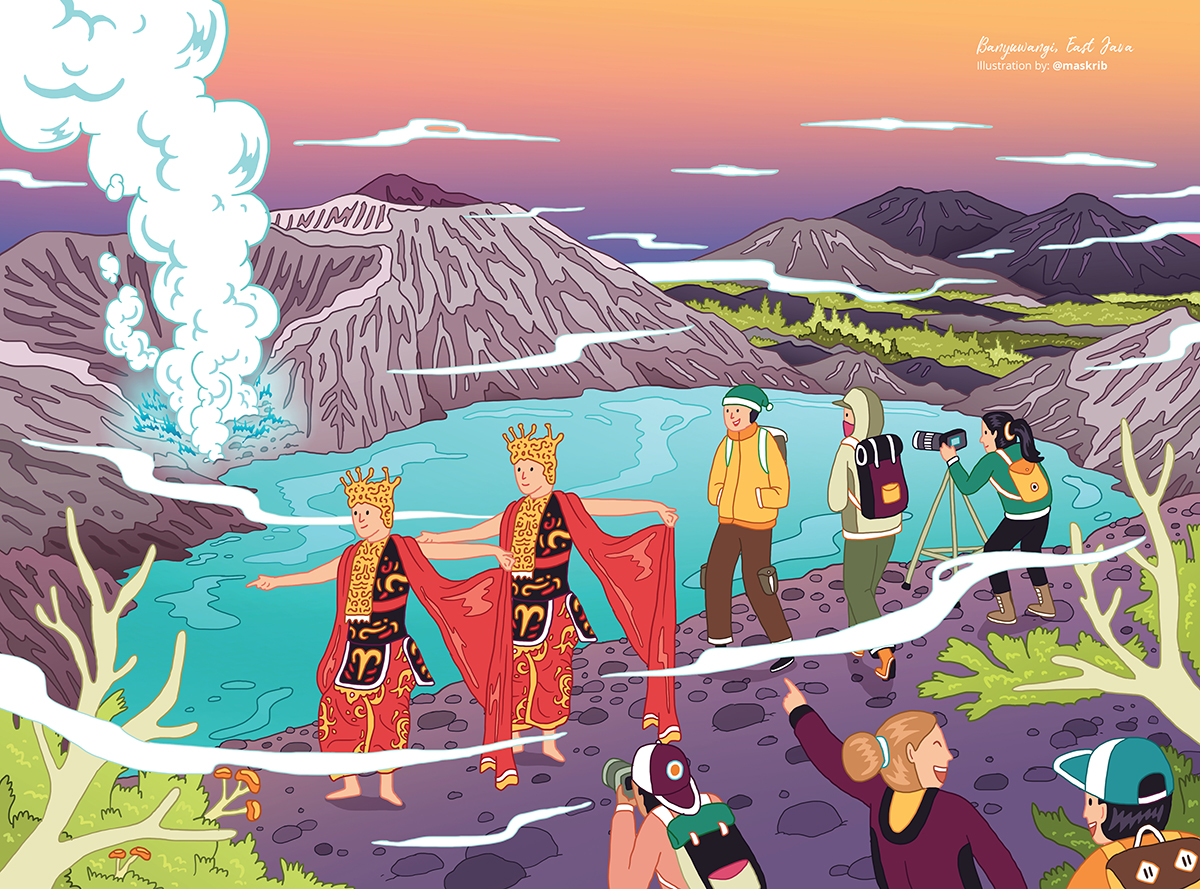 Image by @maskrib
A Breathtaking Exploration It is
The view. The struggle. Everything intertwined as if it was a cloud of fog isolating us from our consciousness. A cover that took the breath away, giving an illusion that our dream is controlling us. But no, it is the reality. A real experience of watching nature's interaction. Immersing yourself in wonder while watching the magnificence of a blue fire amidst the spectacular landscapes, exploring the vastness of a national park rich in unbelievable marvelous findings, or even admiring the fascinating culture through the elegance of graceful moves. It is a dreamlike reality of witnessing the harmony of a marvelous treasure.
11 | Komodo National Park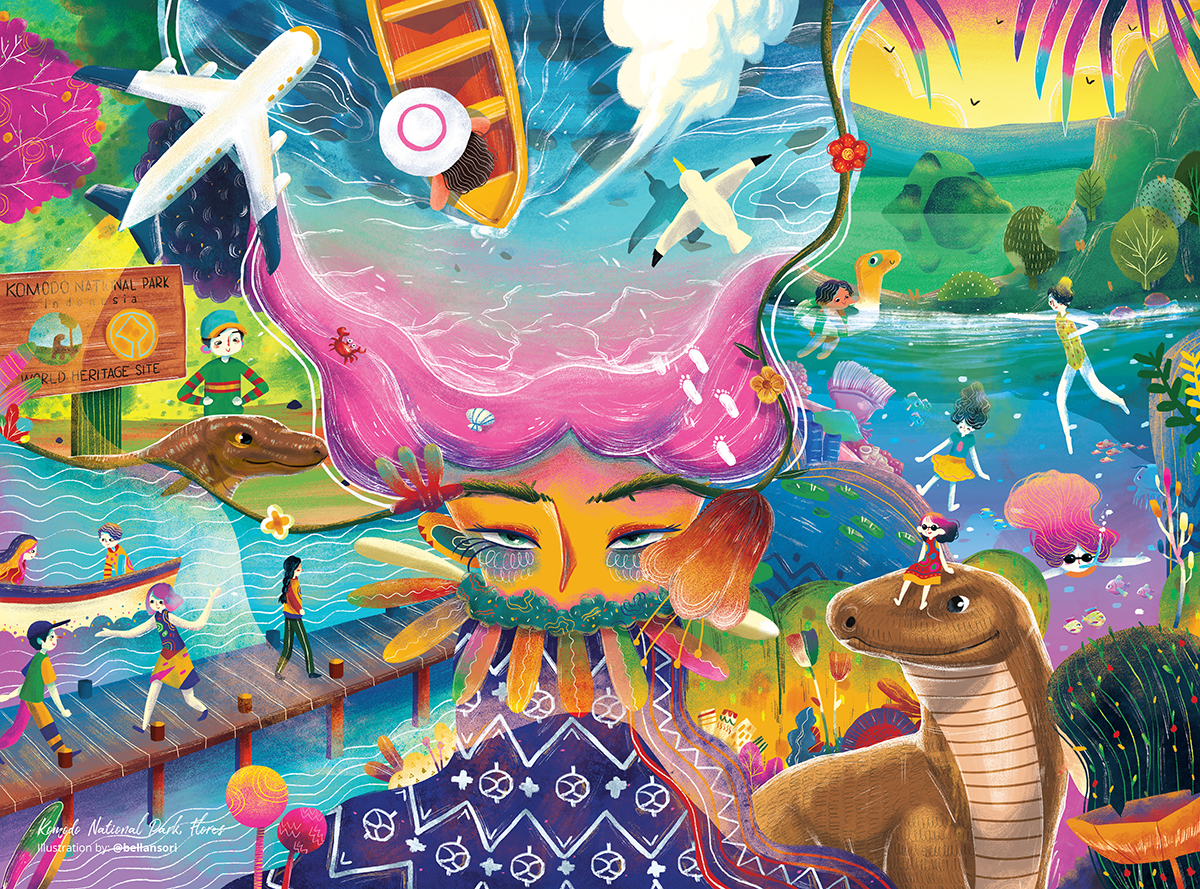 Image by @bellansori
Walking Around to Witness How Nature Nurtures
Often, a history only left some memories without any living witness. But not always. Meet the primordial creature amidst a magnificent nature. Komodo dragon it is. The world's largest and heaviest lizard, a species living from a long time ago. Now they stay in peace inside their habitat. Their existence is wonderful. It is a glance of a sign that shows the balance of the universe. A harmony in life, filled with a wide variety of elements in a marvelous place. An enchanting archipelago where the Providence always keeps everything in balance.
12 | Jakarta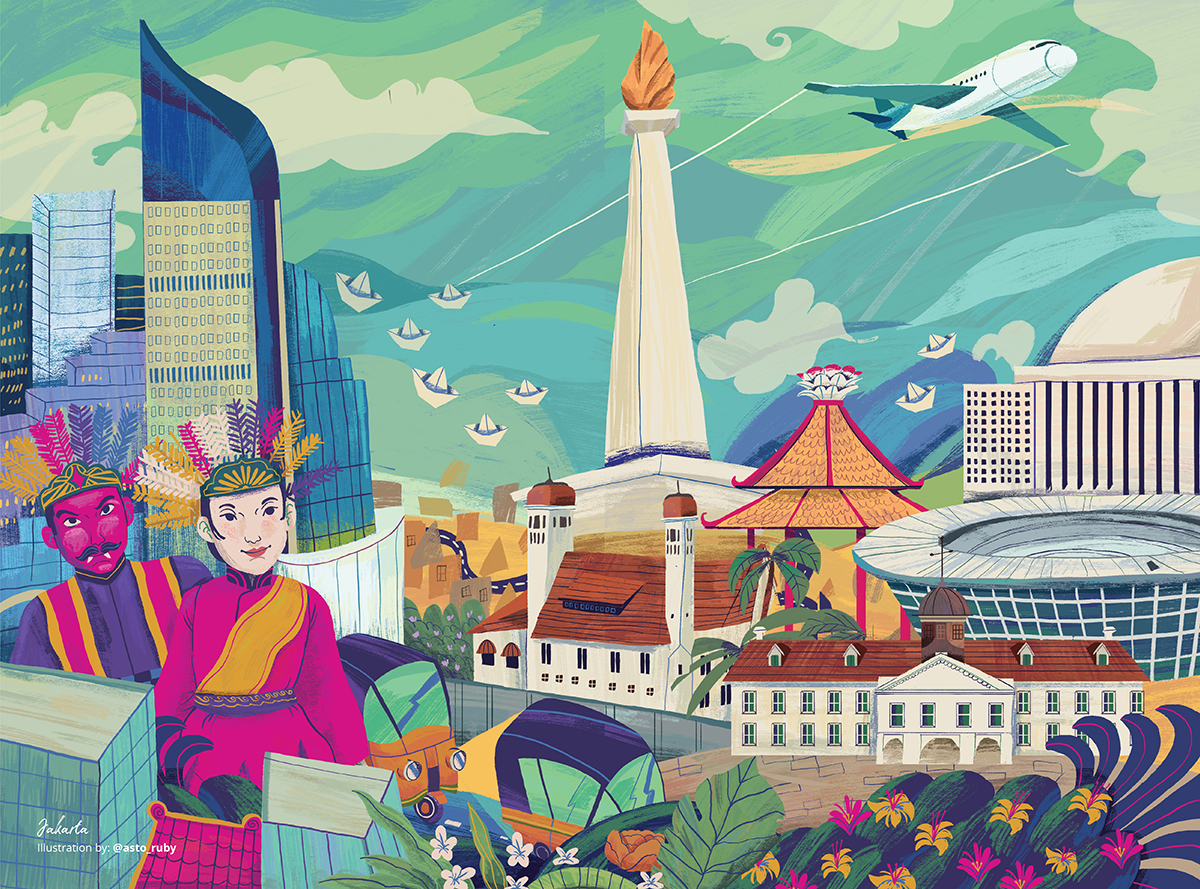 Image by @astro_ruby
A Busy City, the Gate to an Endless Leisure
A city that always alive. Breathing in the air of an endless hustle and bustle, yet still, nothing conceals the joy. A restless city it is. But it is full of restful seconds nonetheless. Indeed, it is the unexpected door to limitless treasures and pleasures. It is the city of diversity. The melting pot of Indonesia's harmony. A concrete jungle infused in marvelous cultural prosperity. Besides the shining skyscrapers spread all over the city, there is a glimpse of heritage that remains, holding a long history of progression.
So, aren't you eager to pack your bags and travel to experience Wonderful Indonesia now that you have seen all these inspiring illustrations?
Image Source of Header Banner: all illustrators
Article Source : https://www.indonesia.travel